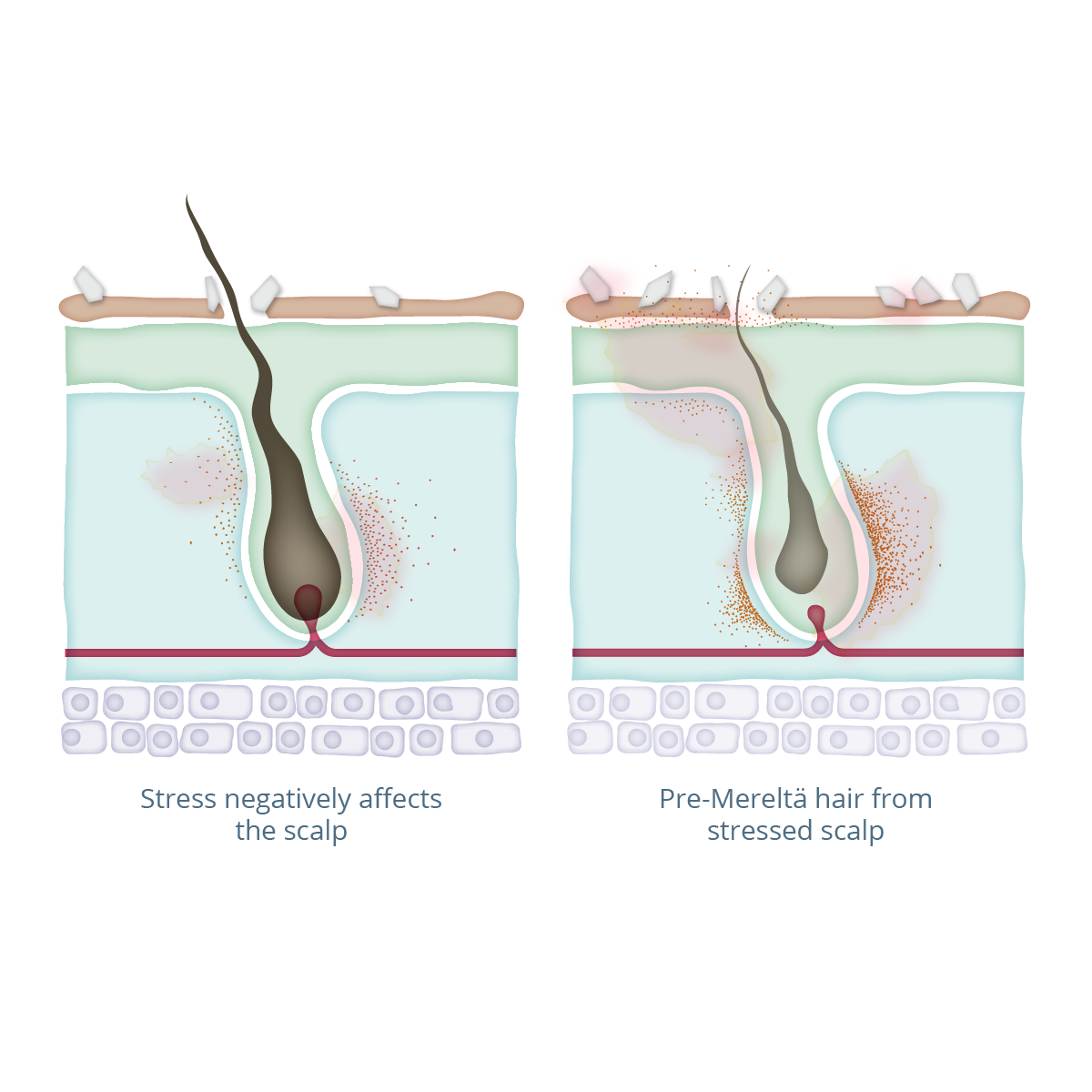 The Scalp
A healthy scalp is free from itching, flaking, burning or other uncomfortable symptoms that may result from scalp inflammation. When you nourish your scalp, you relieve your scalp from those symptoms.
The scalp is skin and should be maintained, healthy, nourished, and treated the same way we treat the skin on the face and the rest of the body.
Scalp treatment is just as important to a healthy scalp as flossing is to healthy teeth, and vitamins to general health and vitality. Your scalp may accumulate a buildup of oil, dead skin or product residue. This could lead to irritation and inflammation. As the scalp clears and regenerates, it will relieve those symptoms.
Stress triggered by chemicals, ultraviolet radiation, inflammation from microbial and pollutant sources produces increased amounts of reactive oxygen species, called free radicals, which damage the cells. Stress can increase symptoms on the scalp if left untreated.
Read More
The Technology
We've created Root Renewal to relieve your scalp of symptoms of inflammation.
We have scientifically formulated a plant-based scalp treatment that offers proven scalp results, one that is healthy, clean, of high purity, and safe for everyday use.
The microalgae extract in the Root Renewal Serum is unique, and formulated in the US under controlled conditions, using green processes. This microalgae extract is unique and cannot be found in any other hair or skin care products.
Mereltä's Root Renewal serum nurtures the scalp. Applying a serum to your scalp is the secret to developing and maintaining a healthy based for hair follicles. The special, tiny microalgae in the Root Renewal serum support the scalp, clearing the debris of the old cells, moisturizing, balancing, and protecting the scalp, making it flexible, refreshed, and able to best promote healthy hair.
Our serum is dermatologist tested. We continue to test our scalp treatment in several hair studies.
Read More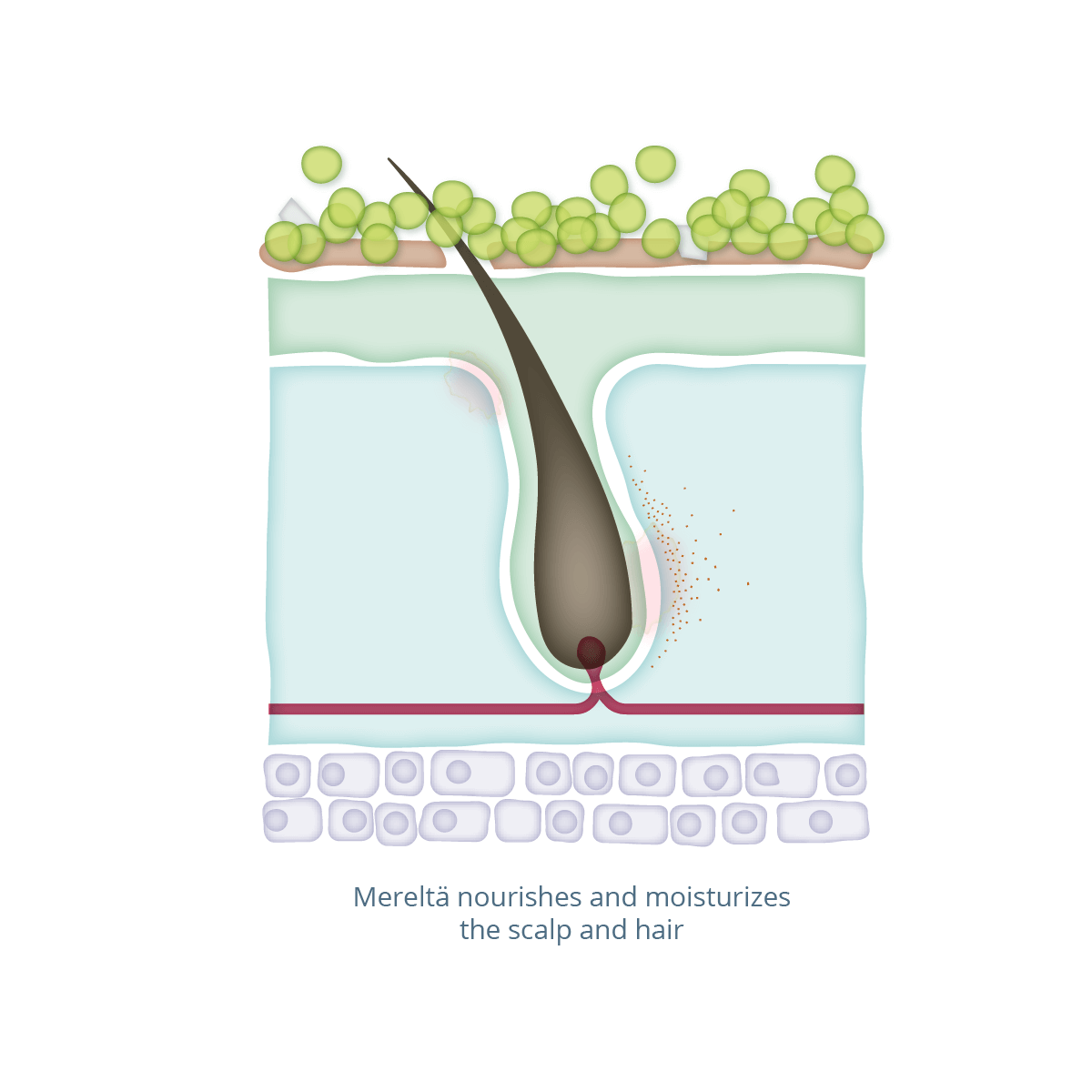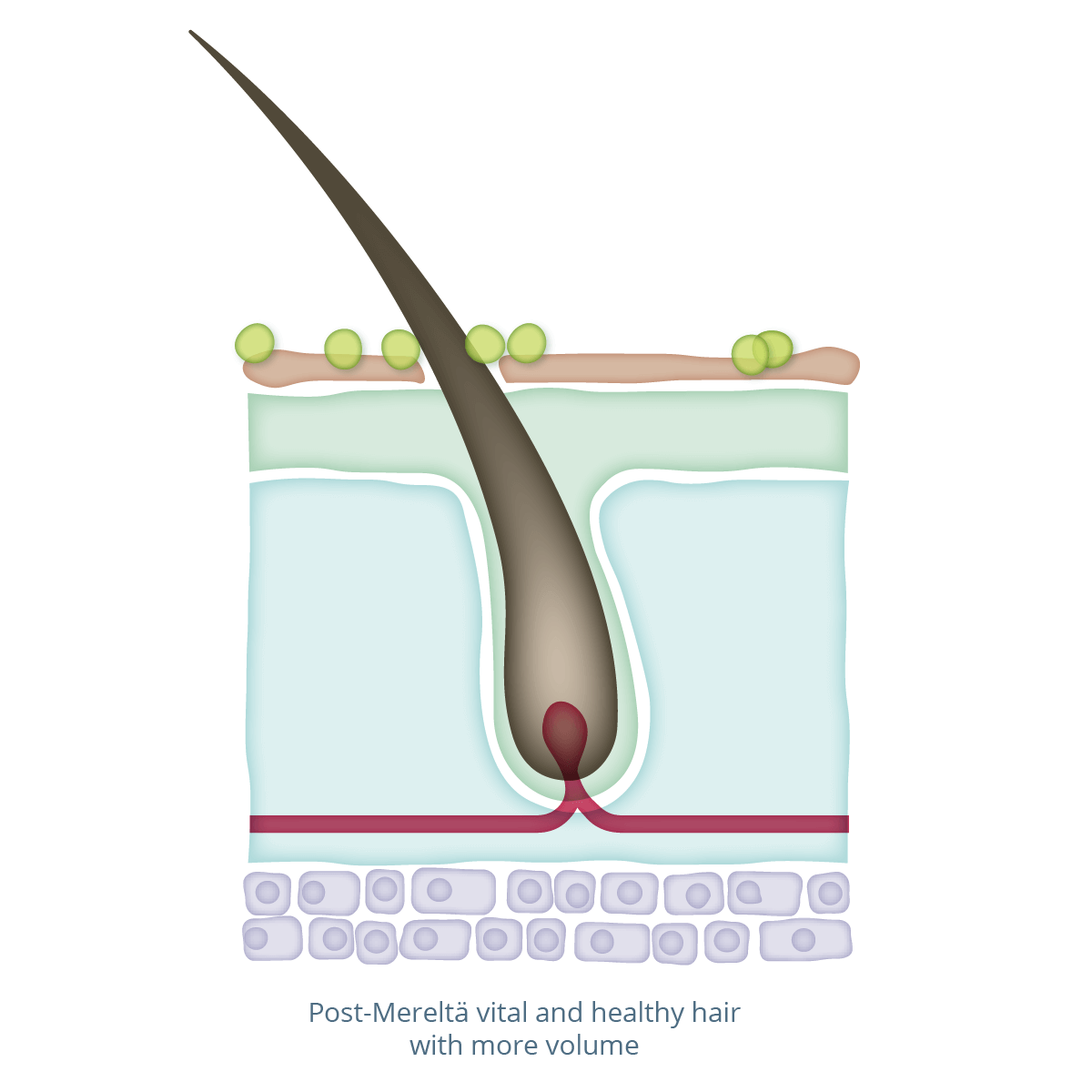 The Results
Daily use of Root Renewal promotes a healthier, nourished scalp. Within the first 30 to 90 days of this product use, you may feel the difference as it works to relieve symptoms of inflammation caused by a variety of issues. Your scalp will be better nourished and more vital. You may notice a reduction in flakiness and itchiness. The cooling sensation will also help relieve burning.